In magazine publishing, we call it 'murdering your babies' – I've just found out that in book publishing, the term is 'murdering your darlings', and if you're wondering what it means, it refers to cutting words from a piece of work.
Stephen King is much more descriptive on the subject: "Kill your darlings, kill your darlings, even when it breaks your egocentric little scribbler's heart, kill your darlings."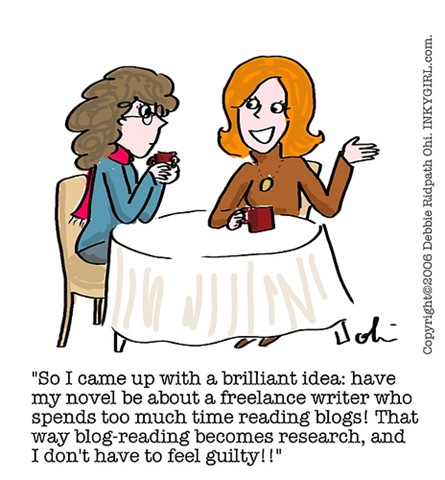 I've a feeling I might be doing rather a lot of this over the next six months: I'm doing an online course called 'Write Your Novel', via a writers' centre in Australia, and it's opened up a whole new world to me – of online classrooms, workshopping; and downloadable audio programmes. Not to mention fellow students who pop up as little gravatars and chat in the 'water cooler' section of the website.
I had no idea learning had moved into such a brave new world (remembering like it was yesterday the moment in the mid-90s when my magazine journalism course presented us with desktop publishing lessons, and we knew that all the cutting, gluing and sticking we'd been learning up till that moment should have been left behind in playschool).
Anyway, if the blog goes quiet, it's because, in the cracks between work and family, I'm concentrating on the book –a project I'm 40,000 words in to and determined to finish. In six months' time, there will be a manuscript, which I can then start to murder. I'm hoping that all my time at work spent topping and tailing features like they're runner beans might come in useful!