There's a new addition to the Circles family: Meet Bella, our seven-month-old rescue pup.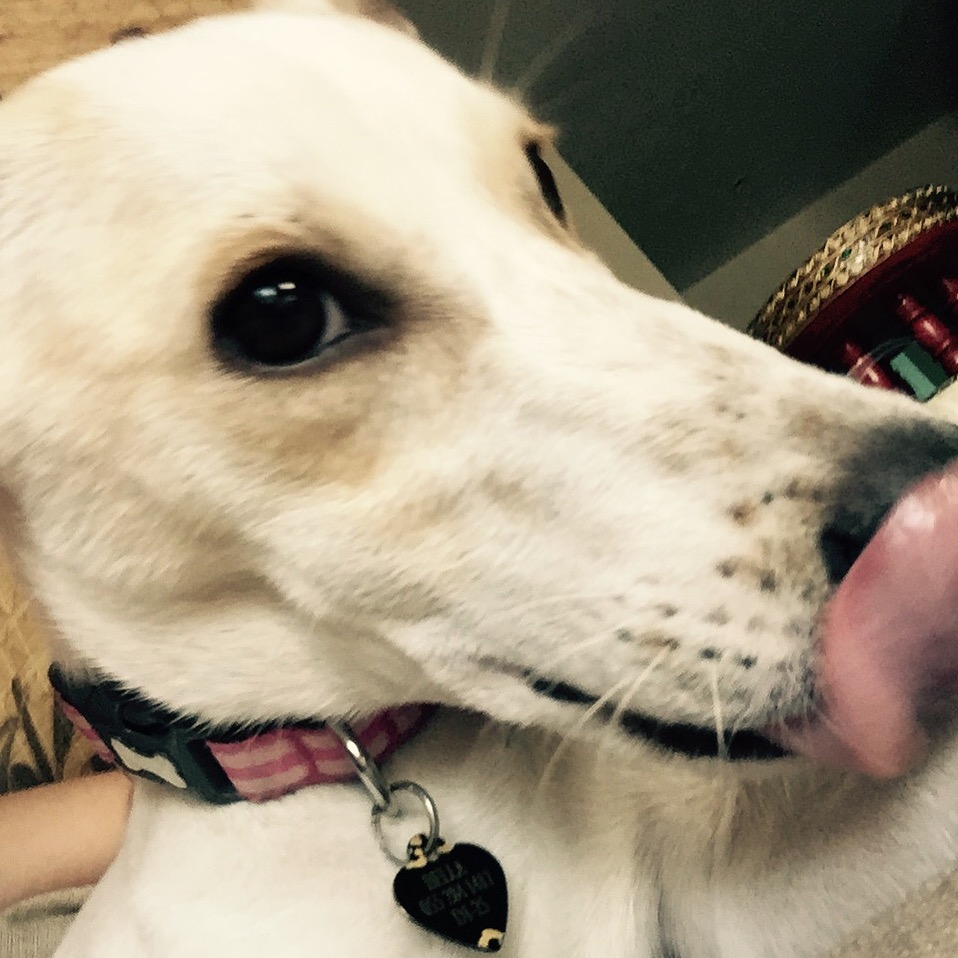 She was born on a labour camp in Umm al-Quwain – the little 'un of a litter of mixed-breed pups (Saluki/Lab, I'm told, and being a complete novice at this, I knew a Lab meant Labrador but thought a Saluki was a type of car).
There were some 500 men living in the camp and, despite having so little themselves, they shared their food with the pups (how heart-warming is that?). The kind-hearted labourers also called a rescue home, the wonderful Stray Dogs Centre UAQ, who came along and collected the litter along with the mum.
Fast forward a few weeks and I see a photo on Facebook. I'm not even looking for a dog. I'm a cat person. But my youngest son has been asking for a dog … for five years.
I'm not quite sure what happened. I think it was her eyes – those deep pools of melted brown chocolate staring out the photo – and the caption saying she'd been rescued from an industrial area, was incredibly affectionate, and needed a furr-ever home.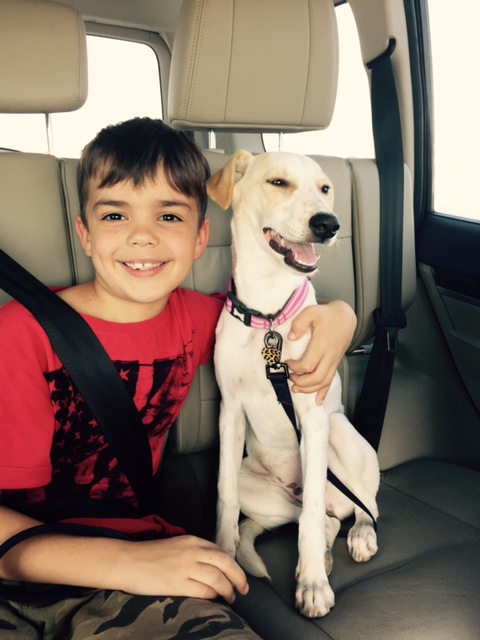 My fingers started typing. I'm not sure they were even connected to my brain (which was screaming: It's summer! We're leaving Dubai for six weeks then moving house. We're CAT PEOPLE! We know nothing about dogs! She might as well be an elephant for all we know about dogcare).
They say that where there's a will there's a way, and this rang so true in this case. Bella (who also went by the name Vanilla – her siblings were Cupcake and Biscuit) was destined to be ours. Thanks to a combination of the most amazing foster carers, who looked after her all summer while we were away, and my sons' unquashable excitement about finally becoming dog owners, we reached the end of August and found ourselves welcoming Bella into our home.
And what a welcome.
She's stolen our hearts. Bella has lolloped into our lives, wagging her tail, snoozing on the sofa, stealing pyjamas (even when Son2's wearing them), demanding tummy rubs. She loves the boys' toys, especially the fluffy, stuffed animals which she playfully carries around with her, and she's such good fun with my boys they can't get enough of her mischievous ways. Bedtime just got even crazier (if that was even possible). The kids and I adore her, and the ear-flapping and jumping that goes on when we return home suggests it's mutual.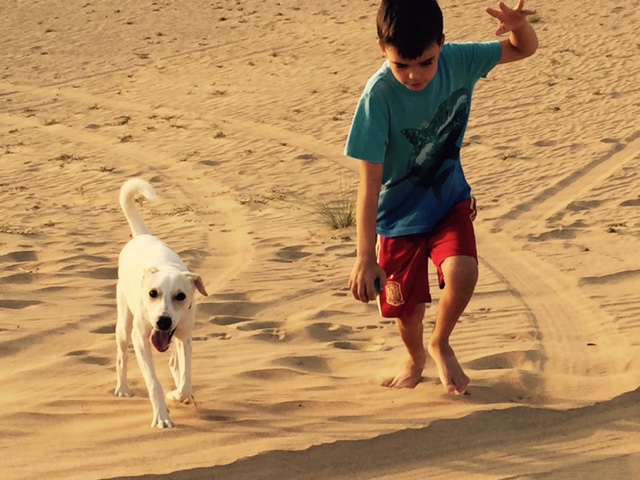 Our lives have been reorganised to include early-morning dog walks, trips to an air-conditioned dog park, and endless cleaning up of puddles indoors due to not-quite-there-yet toilet training. Our home had to be puppy-proofed, in much the same way you'd do for a small child. Woe betide anyone who leaves shoes or flip-flops lying round! They make wonderful chew toys.
I think I've made every rookie mistake in the book, spending the first night on the sofa with her (omg, this is like having a baby. ALL OVER AGAIN!). The second night, letting her onto our bed. The third bleary-eyed night, paying the consequences. Yes, we did enjoy the 3am leap onto the space in between my husband and I, and the protest pee right there at being banished to a lovely, futon-like doggy bed.
The war that's been going on between Bella and our cat of 13 years' seniority is a blog post in itself.
But the love we're getting in return, the licks and the devotion mean I wouldn't change a thing. She might be a wee bit spoilt just now, but as a born-again, totally besotted dog person, it's safe to say she's found her forever home with us.