"You don't know what a tombola is, do you?" I was perhaps being a little unfair when I told DH about the crazily popular stall I'd been assigned to for the school's Spring Fair. DH is American, and a tombola is a type of raffle well known in the UK.
"A Stromboli?" He raised an eyebrow at me.
I shook my head and raised an eyebrow back. His computer screen was reflected in the window behind him and I could see he was googling it.
"Ah, a tombola!" he said, cracking an even wider smile as he stopped thinking about pizza turnovers and started imagining glamour girls drawing tickets from a revolving drum. Even the boys were suddenly interested, if only because it dawned on them that if mummy was helping on the stall, they might actually win something.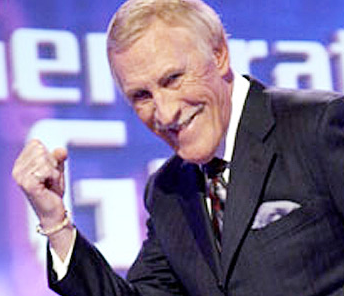 As it turned out, everyone who bought a ticket won a prize. Not that I can remember exactly what the gifts were – they were literally flying from the shelves behind us, into the braying crowd of parents and kids waving cash at us and literally clamouring for a turn.
And it's amazing how funny people can be when there are decent prizes like power tools, cameras and household goods up for grabs. Among the sea of expectant faces was the woman who looked me in the eye and said in a hushed tone, "I really don't want that prize – can I draw again?" And the boy who asked for a refund when I handed him a Costa Coffee mug (poor kid, his face did drop; it was his fourth go and there were some great toys).
My frenetic but fun stint on the Grand Tombola was passing, quite literally, in a blur of money and prize exchanges, when suddenly I looked up and my own sons were eagerly proffering 20 dirham notes DH had given them. I feared they'd win the pink pencil case. Or cry if they didn't get the helicopter, robot, or bow and arrow set.
First go … a voucher for a cup of coffee.
Second go … another white envelope. I gave it to DH to open. I knew there was a voucher of some kind inside.
I could feel the suspense mounting.
"Vitamins!" announced DH. "A hundred dirhams of vitamins!"
Better luck next time, boys! All for a good cause.