It's something you don't expect to hear when you ask someone about their weekend. But with my son attending a school where at least 60 per cent of the students come from airline families (who get super cheap tickets), I've learned not to bat an eyelid when mothers tell me about what they've been up to.
"Did you have a good weekend?" I asked a fellow mum.
"Yes … Actually we went to Johannesburg."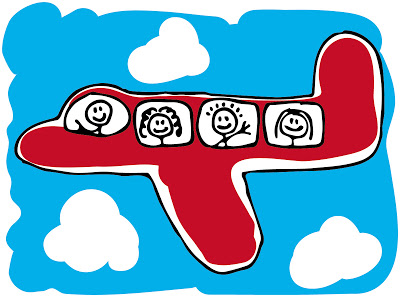 "Really, just for the weekend?" I have to admit I was impressed – the South African city is a good 8 hours' flying time from here, and that doesn't include all the getting to and from the airport shenanigans.
"We had 24 hours there. Yesterday morning, we were in the lion park! The children loved it, especially as they're doing Africa in class at the moment."
"An amazing field trip!" I agreed. I'd just been looking at all the photos of big animals and African plains on the classroom wall.
"It was really last minute – my husband was flying there, and I woke up and thought 'Why aren't we going too?' Half an hour later, we were on our way to the airport."
"It's not like me at all," she added. "I usually plan everything far in advance."
"Well good for you," I said, as we were spat out the school gates – and I really meant it.
Sometimes you just have to grab life by the horns.