So the new term is underway and taking no prisoners already. After meandering our way through the summer, September always feels like turning onto a highway where all the cars are going faster, and your best chance is riding in someone else's slipstream until you've gained enough speed to keep up.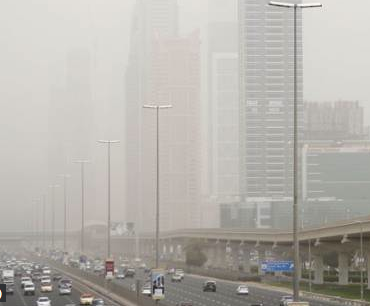 Back-to-school nights, school runs, assignments, activities and homework are all back on the agenda – made just that little bit sweatier by the yukky climate at this time of year.
Humidity has hovered around the 75-80 per cent mark and the temperature remains in the high 30s/low 40s. I sat outside my son's classroom last week with steamed-up sunglasses and sweat stinging my eyes. I wiped my brow, glanced at my watch (they were late out), cursing the fact the school run is at the hottest part of the day. By the time you get back to the car, you're red in the face and panting.
Woe betide if you forget to tie long hair up – it can feel like you're in a sauna fully dressed, with hell breathing on the back of your neck. What you also notice about the humidity is not just the fog that can blanket the city in a hazy mist, but that all the windows have massive amounts of condensation dripping down them.
On the upside, it was beautiful at 7.30am this morning. Last night, I even felt a slight breeze – a waft of air that I gasped gratefully. Not long now folks till winter! It's coming soon to a beach, park, garden near you, and I can't wait.