Son2 turned six over Eid and, being at the age where he still wants huge birthday parties attended by his whole class, I did what any self-respecting, time-poor mum would do: outsourced the whole thing.
All I had to do was send the invites and manage the guest list, but, of course, when the day dawned, I still felt that sense of trepidation that accompanies hosting a children's party for 20, especially the first one of the school year when the mums aren't yet jaded by sugar-fuelled class parties.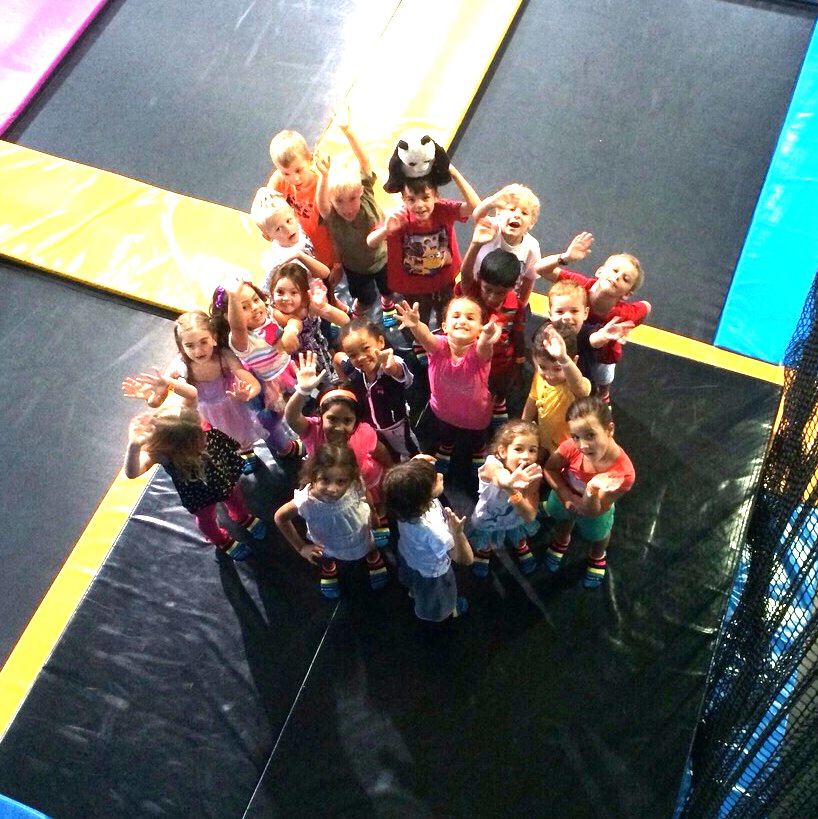 The venue was Bounce. The urban, trampoline playground loaded with springs and circus-grade sponge, in Al Quoz. Despite the Eid holiday, it seemed almost everyone could come – after all, what five year old doesn't jump (excuse the pun) at the chance to don rainbow-coloured gripper socks and bounce off the walls?
As Son2's classmates turned up, I literally lost count, and with three parties running simultaneously, the place was getting crowded. Fair play to Bounce though, it was organised chaos. A young, energetic bounce master took the children round all the different areas: the freestyle trampolines; the airbag-fitted section; the 45-degree trampolines; and the dodge-ball court. Not that I saw any of this: I was too busy chasing sandwich platters and persuading the venue not to give the kids coca-cola (on top of all the bouncing, ice cream cake and lolly bags, the mums would have killed me!)
Talking of the mums, it's a new crop this year as the classes have been mixed up, so I also did my best to mingle with the ones who stayed to watch.
Thankfully, there were no injuries, and all the children safely made it to the half-hour-long food and cake part of the party, where they were rushed through a meal of chicken nuggets (I know, the healthy option, for 20, was too expensive), the singing Happy Birthday bit, and the chocolate Baskin Robbins cake.
"We've got about five minutes, then everyone will need to vacate," the party master told me towards the end, eyeing his watch. And you should have seen how fast he got the children to clear the decks in preparation for the next onslaught, and how experienced he was at hurriedly sweeping everything, including the left-over cake, into black bin bags.
"How many of these parties do you have today?" I asked, out of interest, as we were shuffled out.
"22," he replied. (I'll repeat that, 22!) Honestly, come up with a cool new idea for children's parties here in Dubai, and you can make a FORTUNE!